Spring is such a wonderful season.
There's so much to love about it!
A few Spring Favorites ...
Easter

💮

Most Important day of the year celebrating the resurrection of the Lord, Jesus Christ !!!!
Flowers

💮

The many beauties : Tulips,,Pansy,Lilac,

Grape Hyacinth, , & Daffodil
Longer Days

💮

Love the extra hour of Daylight to enjoy evening walks in the park or on the beach!

Weather

💮

Perfect

time of year! Florida's average monthly Spring temperature.
| | | |
| --- | --- | --- |
| | | |
| | | |
| | | |
Spring Cleaning

💮

All things New !
Spring Fashion

💮

All the pretty pastel spring colors.
Every Bunny loves a new
Spring Outfit!

💮
Spring foods

💮

Love all the veggies that are Growing Fresh

this time of year!!!

Asparagus

are my favorite –Great Spring recipe !
Spring Risotto with Asparagus
1/3 cup onion, finely chopped

1 tablespoon butter(or substitute non-butter spread)

1 tablespoon Extra Virgin Olive Oil

1 1/3 cups Arborio rice

2 (14 ounce) cans reduced sodium chicken broth

10 - 12 asparagus, cut into 1" pieces

1/4 cup dry white wine

1/3 cup Parmesan cheese, finely shredded(skip this if you do not do dairy)

1 1/2 ounces prosciutto or ham, thinly sliced
Note: I also like to add cooked shrimp!
Preparation
In a large saucepan cook onions in butter(non butterspread) and olive oil over medium heat until tender. Add uncooked rice. Cook and stir about 1 minute. In another saucepan bring broth to boiling; reduce heat and simmer, covered.
Slowly add 1 cup of hot broth to the rice mixture, stirring constantly. Cook and stir until liquid is absorbed. Continue adding broth, 1/2 cup at a time, stirring constantly until the broth has been absorbed. Repeat with the wine.
The rice should be creamy and barely firm; it should take 30 minutes to get to this point. Stir in the 1/3 cup cheese(skip this step if no dairy) and remove from heat. Stir in prosciutto and serve.
💮

Celebrate Spring with this refreshing cocktail

💮
A flower for you with Blessings!!!
Hoping the new Spring season ....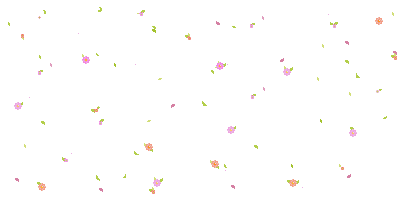 New Beginnings & New Growth !
"No matter how long the winter, spring is sure to follow." ~Proverb