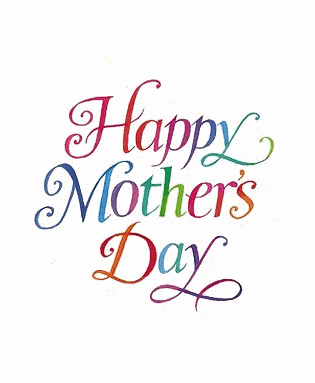 I enjoyed

talking to my son in Germany today ...
however

in Germany they celebrate Father's day first which was on 5/5 and my son sent some presents from Germany to his dad

for Father's Day and an Early Birthday!!!
So on Saturday ....
he opened his gifts while we were skypeing
with our son on the phone !!!
PAR~TAY
My husband is a Happy Camper!!!
I enjoyed Mother's Day spending time with my husband ,
we went walking in the park , then we did some errands , came home and cooked together
and made some turkey meatballs & spaghetti dinner!!!
Cheers to all the Mommies !
Nice sweet ending For Mother's Day celebration...
I made a Gluten free Surprise cake
( Yellow cake centered with Blueberry fruit spread as the "Surprise" topped with Lemon whipped frosting)
Mother's Day Garden Decoration
Love the colors of Pink, Greens & Purples together...
Candles...
Flowers , Herbs & Birds Complete this theme...
Loving my Lavender Plant...
One of my favorite herbs...
This Mother & Daughter Sunday service today touched my heart ...
Hope Out Loud
Another reason why I Love Joanna Gaines !!!!
Her letter to moms is awesome !!!
Be sure to read the full Joanna Gaines Letter To Moms here
My Mom is soooo special to me !!!
I'm gonna end this post with this Sweet "MaMa's Song "
-Carrie Underwood